[:fr]Projets Personnels[:en]Personal Projects[:]
[:fr]

Voici une liste en vrac de mes différents projets en cours, projets terminés, réalisation, recherches…
Cliquez sur les images pour accéder à la description des projets.
Hydra Cluster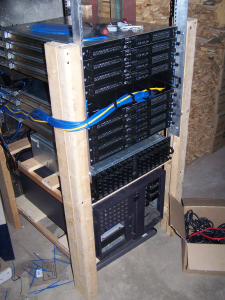 Mon jouet favori : Hydra est une modeste grappe de calcul assemblée et installée chez moi. Le projet a passé de la construction du rack jusqu'à l'installation de tout mon matériel informatique. La configuration comprend 8 serveurs Dell PowerEdge SC1425, 1 serveur Dell PowerEdge 6300 et une unité de stockage Dell PowerVault 220S.
Caldeira
Astemul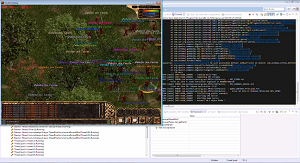 Ambitieux projet d'émulateur pour le jeu "La Quatrième Prophétie" en cours de création depuis septembre 2010. Je suis second développeur et responsable du projet depuis 2013.
NPCScript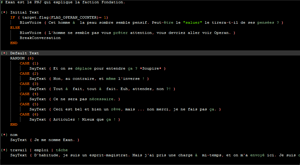 Projet lié à la création d'Astemul d'un compilateur et d'un moteur d'exécution de scripts pour les personnages non joueurs de l'émulateur.
DDA Editor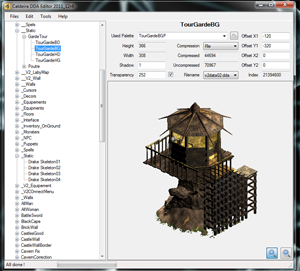 Projet d'envergure pour la création d'un éditeur complet du format de fichier DDA. Ce projet permet à l'équipe de Caldeira de changer plusieurs graphismes du jeu "La Quatrième Prophétie".
XML Editor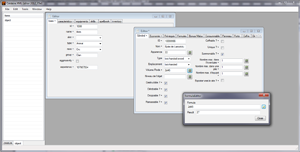 Projet prototype en phase de conception. C'est un éditeur de fichier XML sans interface aucune. Tous les formulaires d'éditions sont générés à partir des schémas XSD. L'aboutissement de ce projet sera un convertisseur WinForms/WPF <=> XSD.
NPC Simulator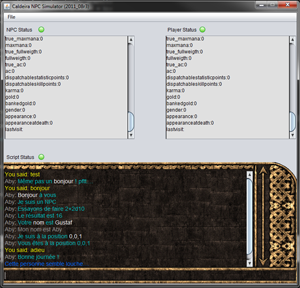 Projet permettant de simuler en conditions réelles les scripts utilisant le moteur NPCScript.
TZ-RAO

Projet d'étude en phase avancée de conception. TZ-RAO est un logiciel de Répartition assistée par ordinateur pensé pour l'organisme Tolérance Zéro afin d'assister la tâche de la personne responsable de la répartition des appels.
Plateforme PXE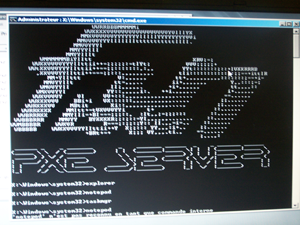 Projet de recherche sur la création d'une plateforme de support technique et déploiement de systèmes d'exploitation à grande échelle utilisant la pile de protocoles PXE.
[:en]

Here's a list of my personal project in progress, over, research and stuff that I like to work on.
Click on the pictures to go to the details of a project.
Hydra Cluster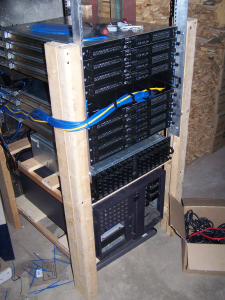 My favorite toy : Hydra is a small computer cluster assembled and installed at my home. The project has passed from the construction of the rack to the installation of all the hardware. The configuration includes 8 Dell PowerEdge SC1425, 1 Dell PowerEdge 6300 and a Dell PowerVault 220S.
Caldeira
Astemul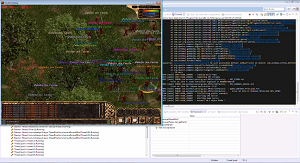 Ambitious emulator project for the game "The 4th Coming" in active development since September 2010. I'm the second developer and project manager since November 2012.
NPCScript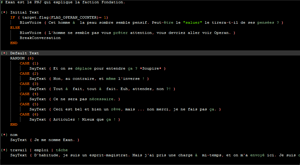 NPCScript language is a sub-project linked to Astemul. It's a script language, a compiler and a runtime executor for non-player characters found inside the game.
DDA Editor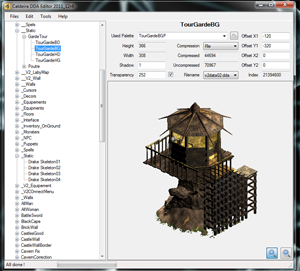 Application project to create a complete editor for the DDA/DPD/DID file format. This allows our team to change several graphics component of the game "The 4th Coming".
XML Editor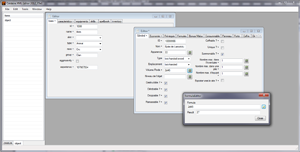 Prototype in design phase. This is an XML file editor build without any editing window. All editing window are generated from XSD schemas. The culmination of this project will be a translator WinForms / WPF <=> XSD.
NPC Simulator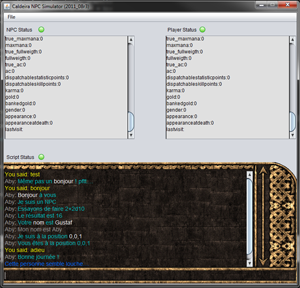 Project to simulate real conditions using the scripting engine NPCScript.
TZ-RAO

TZ-RAO is a specialty software designed to assist a dispatcher to do his job. The application keeps track of all the teams working on the road, location of incoming call, communication trough skype VOIP interface and much more.
PXE Platform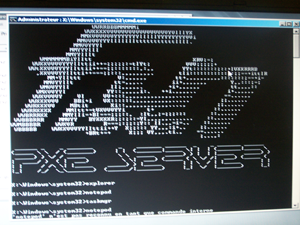 Research project on the creation of a platform for technical support and deployment of operating systems on a large scale using the PXE protocol stack.
[:]